Book Direct For Your Ocean City, MD Vacation!
Best Price Guarantee!
With so many ways to book your Ocean City vacation, how do you know which is best? With your TV's, radios, and online searches constantly being saturated with Online Travel Agencies (OTAs)—such as VRBO, Vacasa, HomeAway, Airbnb, and FlipKey—they seem like an obvious choice, right? But did you know you pay exorbitant fees to these sites just because you booked through them? These fees reach as high as 20% of your total reservation cost. You can book some of those same homes directly with a local rental agency without the added fees. In fact, there are many reasons to book directly through your local rental agency.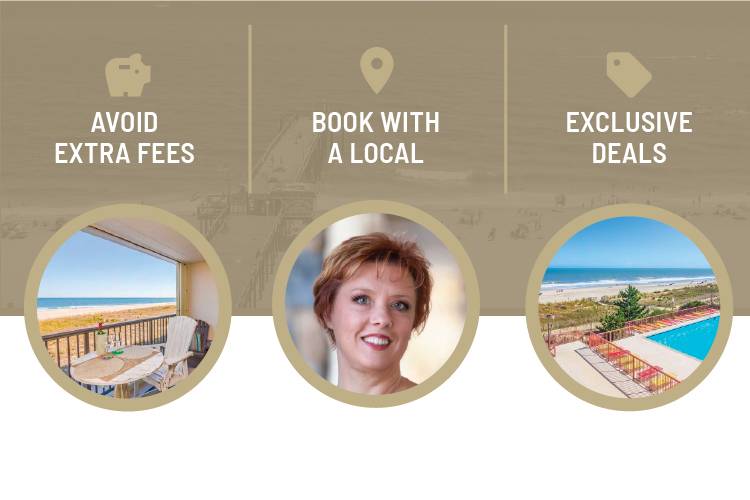 AVOID EXTRA FEES
Why pay additional fees if you don't have to? Third party sitees charge guests up to 20% for simply using their site to book a vacation.
BOOK WITH A LOCAL
Our reservation specialists live in Ocean City, and personally care for each property we rent. We know them like our own homes. 
EXCLUSIVE DEALS
Save even more with. our last-minute specials and exclusive discounts offered to our loyal guests. Including local area coupons!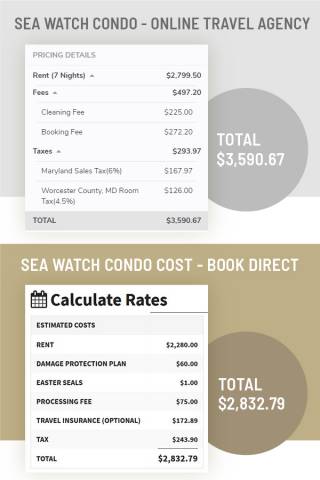 MORE REASONS TO #BOOKDIRECT WITH CENTURY 21 NEW HORIZON
Savings! When you book directly with CENTURY 21 New Horizon, you won't pay the additional Service Fees that are charged with the OTA's. For most vacations, you will save hundreds of dollars when booking directly with us over the phone or through our website.
Experience. CENTURY 21 New Horizon has been booking OC vacations for over 35 years. We know all of the different preferences families have and we are able to tailor our recommendations to you based on your personal wants and needs. Need a condo located close to the building's stairwell? A property with a bus stop on the same block? One where you can view the ocean and bay from the balcony? Something less than a mile from the Convention Center? We know it all. The representatives at an OTA don't know Ocean City, and can't cater to your specific requests.
Care. When you book directly with us, you're speaking with people who have actually been in the property you're renting. We care for our properties each year, completing seasonal inspections, preparing them for your visit, and performing routine maintenance. When you book with an OTA, you are speaking with representatives who have never even been to Ocean City, much less to the property you're renting.
Local Knowledge. Looking for information on the area? The best new restaurants, popular children's attractions, where to rent jet skis, where to find the best crabs (yum!), places to go fishing without a license, or fishing trips by boat… we have you covered. Live like a local on your vacation by booking it with locals!
Larger Selection. Property managers often only put a select number of vacation homes on the OTA's. Booking directly with us will give you more variety, and the opportunity to book our best, highest-demand homes.
Dedication. We are here for you every step of the way, from the day you book, all the way through your entire vacation. Anything you need—before, during, and even after your visit—we are right here to help.
Call us at (800) 756-8223 to start planning your Ocean City vacation!