Property Management
OCEAN CITY'S LOCAL CHOICE FOR VACATION RENTAL MANAGEMENT SERVICES
Locally Owned & Operated for Over 35 Years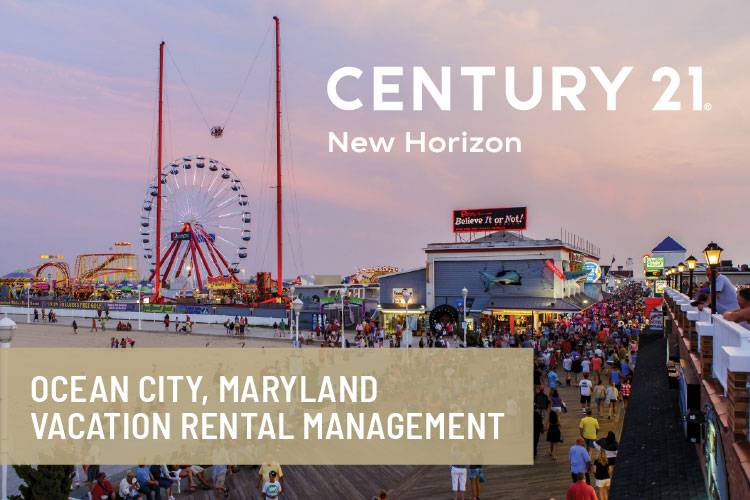 WHY PARTNER WITH CENTURY 21 NEW HORIZON?
Our History —
Century 21 New Horizon has been locally owned and operated for over 35 years. We are building our reputation one client at time.
Our Team —
Our management team has a combined 50 years of vacation rental experience. We know Ocean City, and have what it takes to keep our guests coming back year after year. We love Ocean City as much as you do!
Our Success —
Century 21 New Horizon takes pride in our commitment to excellent quality service. Our hands on approach is second to none. Century 21 New Horizon pays attention to all the details making renting your rental property easy.
HOW YOU CAN BENEFIT FROM OUR SERVICES
We Care For Your Property As If It Were Our Own —
We don't nickel-and-dime our clients. Bad storm coming into town? We pull your balcony furniture inside without you even having to ask. Need us to shut off your water heater? Turn your heat on before you arrive in the winter? No problem. And we don't charge you for things like this because we sincerely care about your property. We're neighbors, after all!
Analyze, Predict, and React —
We employ a data analyst who monitors trends and behaviors, and performs forecasting of what's to come. If we think adjustments should be made to your rental rates, whether they be increases or decreases, we'll reach out with our suggestions to ensure maximum bookability of your vacation rental property.
Full Service Rental Agents —
Our rental agents do it all. They inspect your property before each season, check it when maintenance requests are submitted, book your guests, and personally work with you throughout the year. Instead of having individual departments for all those needs, we train our rental agents to manage it all, so that it's always the same people caring for your home and your guests.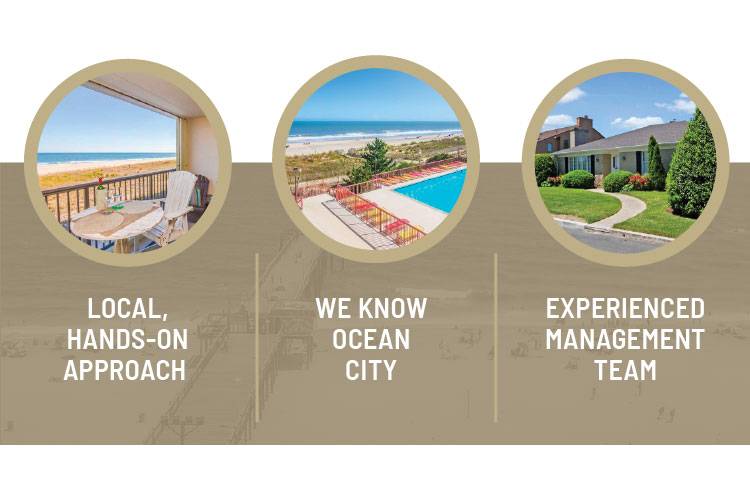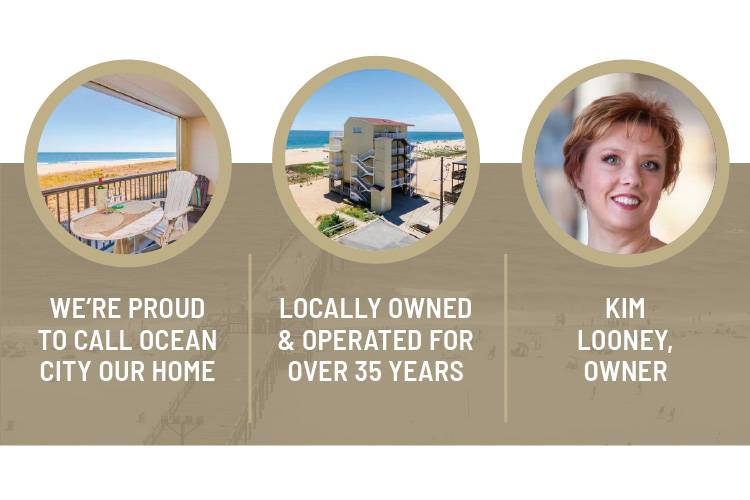 WE ENCOURAGE OUR GUESTS TO BOOK DIRECT —
We are a strong participant in the #BookDirect movement, utilizing the best practices for online marketing to send traffic directly to our site as opposed to heavily relying on 3rd party listing sites that price-gouge owners and guests.
ENGAGING DIGITAL MARKETING SERVICES —
We meet with a Strategic Account manager on a regular basis to discuss our website's current traffic metrics. This includes a thorough analysis of Google Analytics reports, SEO tracking + positions, and opportunities for improving our search engine visibility.
The engagement focuses on direct channel growth for Organic, Paid, Social, Local, and Email traffic. We send Email campaigns at least once per month to our loyal guest database that includes featured properties and/or specials + events.
WHAT OUR HOMEOWNERS ARE SAYING
"Thank you SO very much again for all of your above & beyond customer service support & help! I cannot emphasize enough how much I appreciate all of your time and assistance thus far! Your business' personalized support truly stands out, & is hands down what led me to selecting CENTURY 21 to partner with for our rental management services moving forward! - Lindsay Johnson, 1315 Sea Watch
"As we approach 15 years of service in managing the summer rentals of my house at 1513 Teal Drive in Ocean City, Maryland, I want to express my gratitude for the excellent support you have provided to my rental program. You have been consistently responsive to my requests, and have responded quickly to requests for repairs and other needs as the occasion presents. If I live another 15 years, Century 21 New Horizon Realtors will continue to be my agent." — Glenn Slocum
"Century 21 New Horizon is a top-notch rental agency, providing unit owners and renters personable and efficient service. As a unit owner, Century 21 has always been consistently responsive to not only our needs but to the renters as well. They are by far the most hands-on and customer focused rental agency in Ocean City, Maryland. Make Century 21 your #1 choice for reserving a beach rental. You will be assured to have a perfect and enjoyable vacation!" --Megan Schlitt
"Over the years we have developed an excellent and successful working partnership with Kim and Century 21 New Horizon. And I believe that you can do the same!"  — FRANK C. A PROUD HOMEOWNER PARTNER SINCE 2005

Contact Us About Your Property Management Needs