Fun Fall Activities in Ocean City, Maryland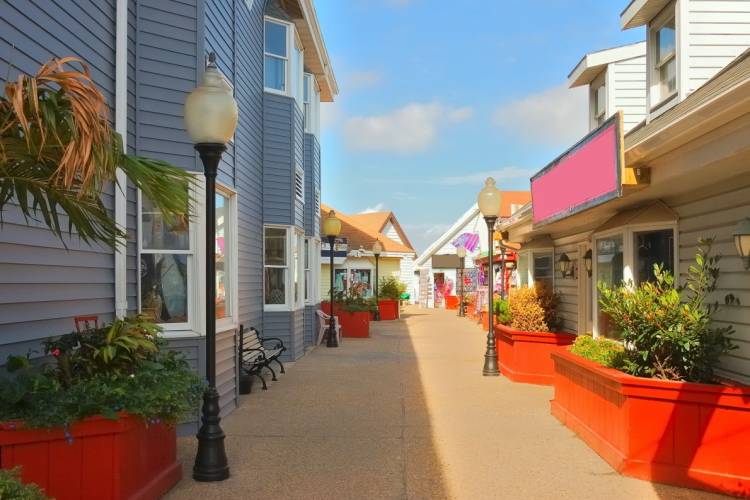 The fall season in Ocean City, Maryland is so wonderful that it's often referred to as "the secret second summer". The weather is beautiful with warm days but cooler evenings, the beaches are quieter, and rates are lower! You can still enjoy a great Ocean City experience without the hustle and bustle of the summer environment. We've put together a list of suggestions to see and do around town when you visit! If you are staying longer and doing virtual learning or remote working, these are great ideas for a break with your family. View our selection of Ocean City vacation rental homes and condos, and secure your fall stay!
1) Mr. Pepper's Pumpkin Patch - Visit for a fun variety of pumpkins, mums, gourds, straw, squash at this location in Delaware. Also offers hayrides every Saturday and Sunday for $2! Get all of your fall decorations at Mr. Pepper's Pumpkin Patch.
2) Station on Kings Cafe & Market - Also located in Delaware, it's worth the trip alone! This is one of the most fantastic bakeries you'll ever go to. It's one of those places that makes you want to sit down, disconnect, and just enjoy your coffee & pastry. The Tanger Outlets are just up the road for a great day of shopping! Open daily 8:00am - 6:00pm.
3) The Snowball Stand - This snowball stand is located in Ocean Pines, just a short drive off Rt. 90! Choose from a large selection of 70+ snowball flavors, even with seasonal options! Also offers pumpkins, fall decorations, and live music. Situated in a cozy environment, this is a must-stop for a refreshing treat!
4) Ocean Pines Farmer's Market - Fresh, local produce, baked goods, crafts, live music, etc. Stroll the Farmer's Market on Saturday mornings from 8am to 1pm under the majestic trees of White Horse Park. As with European style open-air markets it's a place where farmers, greengrocers, ranchers, watermen, bakers, specialty food purveyors and artisanal craftsmen can interact with customers in a colorful, exciting, family-friendly atmosphere that mimics the village markets popular throughout Europe. Live music, children's activities, and other special events included as well!
5) O.C.Tober Fest Beach Maze - Free boardwalk event! Children of all ages can enjoy a pleasant scream as they meander the sands of the giant, bigger and better beach maze! Wicked witches, pirates of the sand, scary scarecrows, ghouls in the graveyard, zombies and more will add to the excitement.
For a complete list and descriptions of fall events in and around Ocean City, visit the Official Ocean City Maryland website.