Rainy Day Activites in Ocean City, MD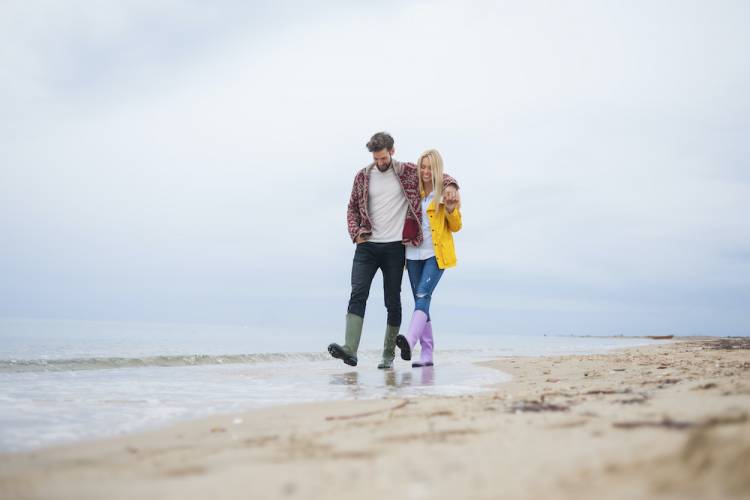 We want clear, sun-soaked skies for your vacation just as much as you do. Unfortunately, Mother Nature sometimes has other plans. Here are some things to do in & around Ocean City when the weather isn't exactly beach-worthy. Who knows… you might experience some things that will become your family's traditions for years to come!
Have a Spa Day
Rain and relaxation basically go together like peas and carrots, right? What better way to relax than getting a massage, a facial, mani-pedi, whatever your heart desires!
Creative Day Spa | 91st Street | (410) 524-8664
Creative Day Spa | 137th Street | (410) 250-8664
OC Massage | 120th Street | (410) 390-3318
A Perfect Face Day Spa | 126th Street | (410) 213-9883
Bliss Salon & Spa | Route 50 West OC | (410) 213-1122
Visit a Museum
Museums might not be first in your mind when planning your beach vacation, but they can be a fun little change in itinerary when you see what we have to offer!
Ocean City Life-Saving Station Museum | Inlet @ the Boardwalk | (410) 289-4991
Rackliffe Plantation House | Berlin | (865) 300-5609
Calvin B Taylor House | Berlin | (410) 641-1019
Play Indoor Games
Surely, one of these things would have been part of your sunny day plans, so why not indulge a little more? Arcades, mini golf, laser tag… make a day of it all!
Old Pro Mini-Golf & Arcade, Undersea Adventure & Dinosaur Park | 68th Street | (410) 524-2645
Old Pro Mini-Golf & Arcade, Safari Village & Caribbean Village | 136th Street | (410) 524-2645
Game World Laser Tag, Mini Golf, and Arcade | 146th Street | (410) 250-3888
Ocean Lanes Bowling Center | 72nd Street | (410) 524-7550
Try a Class at a Local Fitness Center
Muscle up and beat the rain with a little exercise! Whether you're just going for your regular exercise regimen, or you want to try something new, we have some great places to visit.
67th Street Gym | 67th Street | (410) 390-5660
Ocean City Yoga | 91st Street | (443) 504-5135
Coastal Fitness | 115th Street | (410) 723-4653
Hit the Movies
We have two beautiful movie theaters, packed with the latest blockbusters! Both featuring reclining seats for extra comfort & relaxation.
Fox Gold Coast Theatre | 113th Street | (410) 520-0040
Sun & Surf Cinema | 143rd Street | (410) 250-1777
Splash in the Rain
Release your inner child and splash around Assateague trails, parks, and beaches in the rain. You can have some of the most fun when you embrace the rain and just go for it! Many of the trails are covered with trees, like dozens of nature's little umbrellas.
Assateague Island National Seashore | Berlin | (410) 641-1441
Go on Your Own Foodie Tour
If there's one thing we're not in shortage of in OC, it's places to eat! Take this opportunity to sample some places you've never been. We have so many great restaurants, we couldn't possibly name them all here, but these are just a few suggestions you don't want to miss.
Shotti's Point | 35th Street | (410) 390-3951
Shrimp Boat | West OC | (410) 213-0448
Cafe Mirage | 128th Street | (443) 664-5687
Lizzie's Cafe & Bistro | 142nd Street | (410) 250-7200
Soriano's Coffee Shop & Restaurant | 3rd Street | (410) 289-6656
Miscellaneous Fun
Some things just can't be categorized. Try these neat ideas for some unexpected adventures!
Ripley's Believe It or Not | Inlet @ the Boardwalk | (410) 289-5600
EscapeRoom OC | 118th Street | (443) 856-9241
Ocean Downs Casino | West OC | (410) 641-0600
Art League of Ocean City | 94th Street | (410) 524-9433