Your Guide to the Best Things to Do in Ocean City, Maryland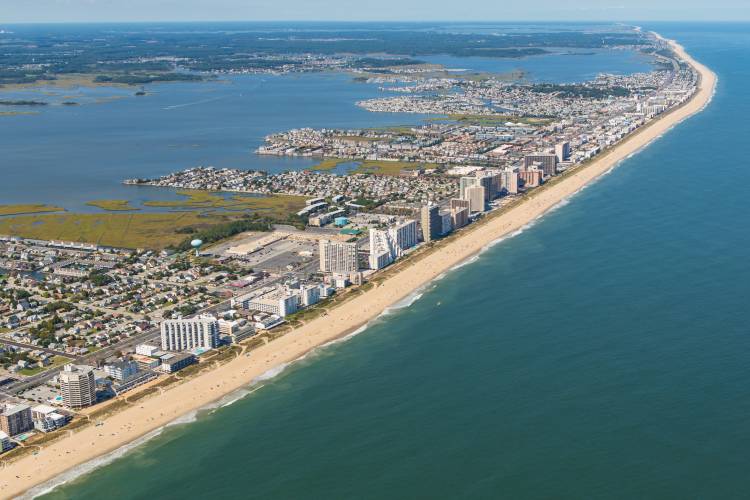 Ocean City, Maryland, a vibrant seaside town, is a treasure trove of activities for visitors of all ages. This coastal gem, nestled between the Atlantic Ocean and the Isle of Wight Bay, offers a diverse range of experiences that cater to every kind of traveler. Whether you're a foodie, a nature lover, a beach bum, or a spirits enthusiast, you'll find the best things to do in Ocean City, Maryland right here in this guide. From the bustling boardwalk to the tranquil nature trails and everything in between, Ocean City is a destination that promises unforgettable memories. So, let's dive in and explore the myriad attractions that make Ocean City a must-visit destination on Maryland's Eastern Shore.
Visit a Brewery, Distillery, or Winery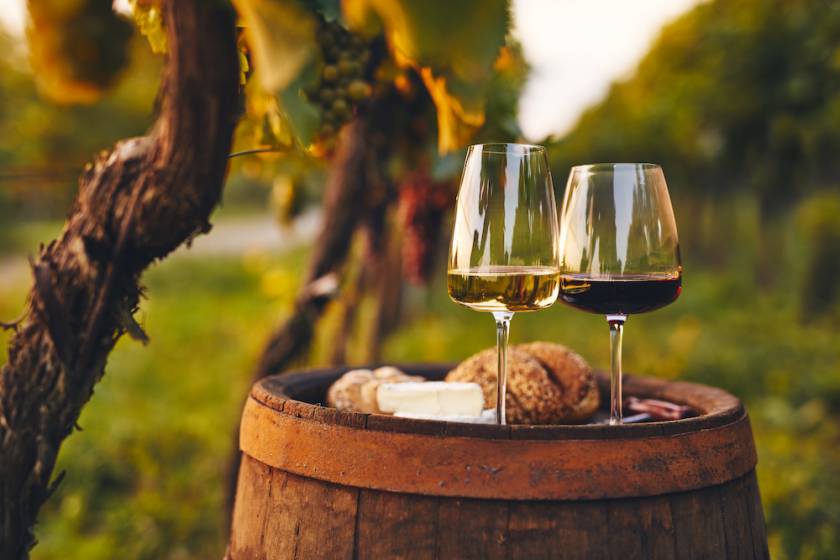 Ocean City is home to a variety of breweries, distilleries, and wineries that offer unique experiences for those who appreciate fine spirits and wines. The Seacrets Distilling Company, named the Maryland Rum Distillery of the Year, is a testament to the city's thriving craft spirits scene. Here, you can explore the art of distilling through a guided tour that takes you through the process of creating small-batch spirits. From spiced rums to sweet coconut, as well as gin, vodka, whiskey, and bourbon, the distillery offers a wide range of spirits that cater to diverse tastes. After the tour, indulge in a tasting session where you can savor the distinct flavors of their meticulously crafted spirits.
Just a short drive from Ocean City, in the charming town of Berlin, you'll find Windmill Creek Winery. This family-owned vineyard, set on a picturesque farm, offers a delightful wine experience. Open daily, the winery offers a selection that ranges from fruited wines to reds, whites, and rosés. The vineyard tour offers insights into the winemaking process, and the tasting session allows you to sample their diverse offerings. The winery also boasts an on-site fine-dining restaurant, the Garden Grill, where you can enjoy a gourmet meal paired with their exquisite wines.
For beer enthusiasts, The Other One Brewing Co. is a must-visit. As the island's only brewery, founder and head brewer Nathan Todd understands the importance of creating a welcoming space where locals and visitors alike will feel at home. His rotating selection of craft beers showcases his creativity and passion, while the rustic, dog-friendly taproom provides the perfect place to unwind and sample their seasonal offerings. From light and refreshing brews like the Bayside Blonde or Why You Hefe to Be Mad Hefeweizen, to robust and rich options like the Mornin' Jay coffee porter or Table 1 brown ale, there's a brew for every palate in this unpretentious island gem.
Check out the Boardwalk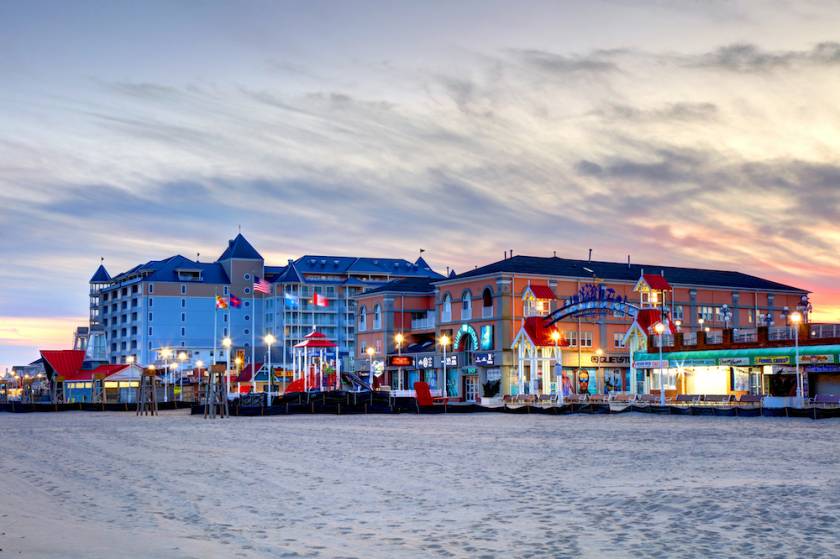 The Ocean City Boardwalk, a bustling 3-mile stretch along the beach, is a hub of activity and fun. It's a place where old-fashioned charm meets modern entertainment, making it a must-do for every Ocean City visitor. Start your adventure at the Jolly Roger Amusement Park, where you'll find thrilling roller coasters, ferris wheels, and a variety of games that promise fun for the whole family. For a dose of nostalgia, step into Trimpers Rides, a historic amusement park that has been delighting visitors since 1893.
For those who love the bizarre and unusual, Ripley's Believe It or Not promises a glimpse into the wild and weird. This museum, filled with oddities from around the world, is sure to fascinate and intrigue. Art enthusiasts will enjoy Ocean Gallery, a local art gallery that's been around for more than 40 years. This iconic spot, known for its eclectic collection and vibrant exterior, is a cultural landmark in Ocean City.
As you stroll along the boardwalk, don't forget to grab a bucket of Thrashers Fries, a boardwalk tradition.
Dine at Delicious Restaurants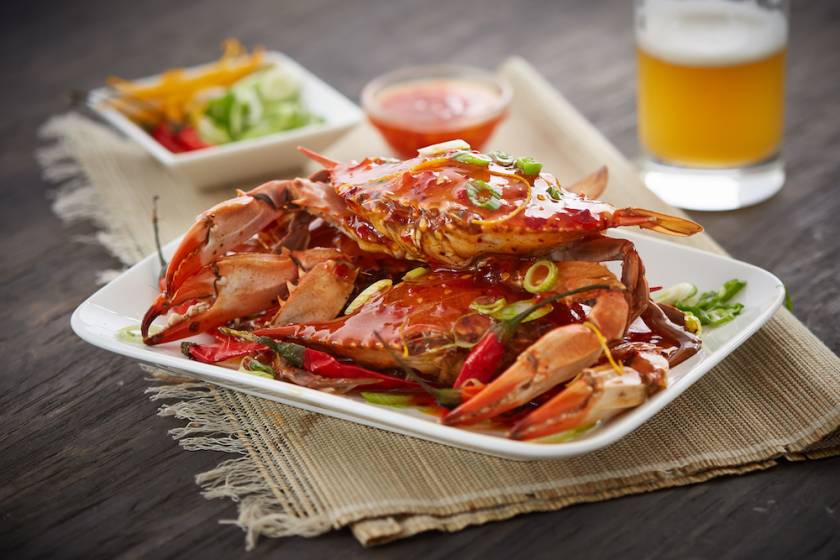 Ocean City boasts a diverse culinary scene that reflects its coastal location and cultural heritage. For the best all-you-can-eat experience, head to Bonfire Restaurant. The 150-foot buffet offers a vast selection of dishes, including a seafood bar, a carving station with fresh prime-rib, and a dessert bar full of decadent creations, ensuring there's something for everyone. You can even order a la' carte!
If you're craving Maryland's famous blue crabs, Crab Bag is the place to go. This casual eatery is known for its fresh, succulent steamed crabs and jumbo lump-crabmeat crabcakes. Consistently voted the island's best crabs and even touted in the NY Post, Crab Bag is a local's favorite and is definitely one of the best places to dine on your Ocean City vacation.  
For a dining experience with a view, head to Fager's Island. This waterfront restaurant offers stunning views of the bay, making it the perfect spot for a romantic dinner or a relaxed meal with family and friends. The menu features a diverse selection of American and Pacific Rim dishes, as well as 32 wines by the glass. With nightly live entertainment, Fager's is guaranteed to be a memorable part of your Ocean City vacation.
Explore the Natural Wonders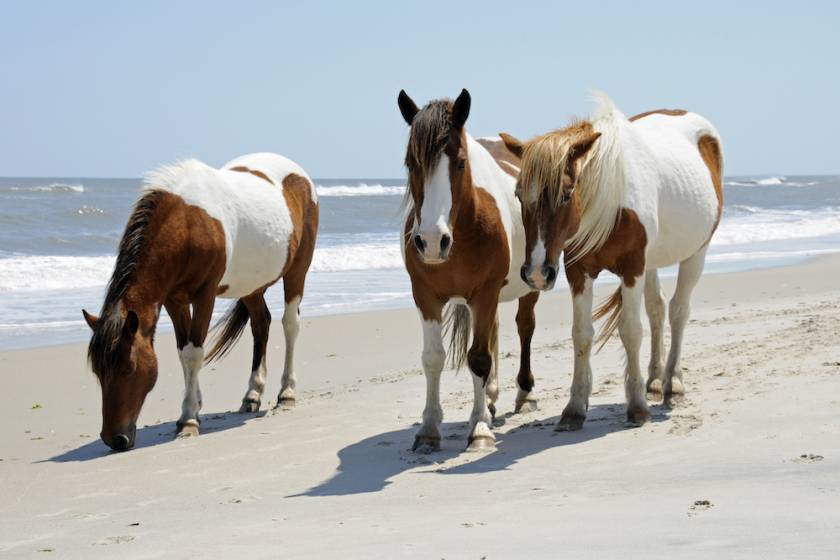 Ocean City is not just about the beach and boardwalk. It's also home to beautiful natural wonders that offer a serene escape from the bustling tourist areas. Visit Assateague Island to see the wild horses that roam freely on its sandy beaches and marshy woodlands. This national seashore, located just a short drive from Ocean City, is a haven for wildlife and offers a variety of recreational activities, including hiking, bird watching, and camping.
Book a kayaking tour for an excellent eco-adventure that will get you up close to all the wonders of the area.
Book Your Ocean City Getaway
When you're ready to dive into the best things to do in Ocean City, be sure to book your vacation rental directly with Century 21 New Horizon for the best rates and service in the area. Our vacation rentals offer stunning ocean views, spacious living spaces, and are located all throughout Ocean City. From private homes to luxury condos, we have something for every group. And when you're looking for the best things to do in Ocean City, our staff are local experts ready to help point you in the direction of all the best attractions and must-do activities. View our vacation rentals and book direct, today!